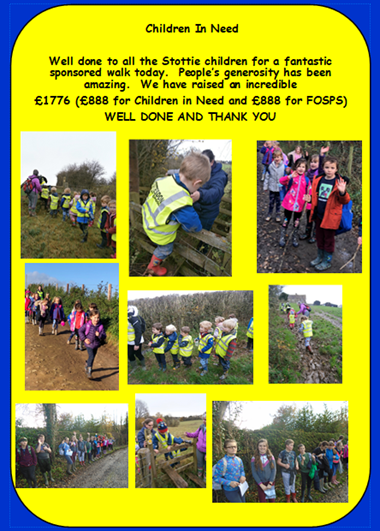 Fundraising success
The recent sponsored walk the children did to Chorley raised a phenominal amount for both children in Need and FoSPS. Thank you everyone for your support!!
On Friday 13th November, the children completed a sposored walk to Chorley and back, with our smallest children carrying out a shorter route around Stottesdon.
Thank you for all of your support as we have raised a staggering £1,886 for both Children in Need and FoSPS

Well done to everyone.
Date Published: 20 Nov 2020