Learning to read with phonics
Each day children in the Reception, Year 1 and Year 2 have a phonics lesson. These lessons teach children the correspondences between graphemes in written language and phonemes in spoken language and how to use these correspondences to read and spell words. We use the Little Wandle Letters and Sounds Programme which has fantastic information for parents here. Please follow this link as it has videos for our sounds and guides for each half term.
The following powerpoint for parents is also useful to understanding our approach, please click here
The following link shows the order of our programme, please click here

Reception Resources
Termly guides and videos here.
Teaching Tricky Words phases 2-4, click here
Year R Sound Mat: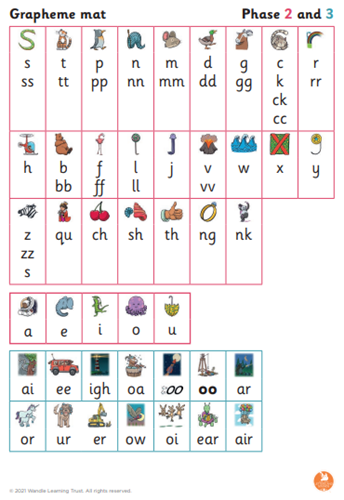 Year 1 and 2 Resources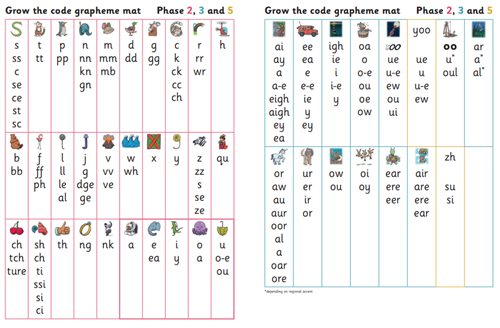 Teaching Tricky Words phases 2-4, click here